Campsite by the lake in Corrèze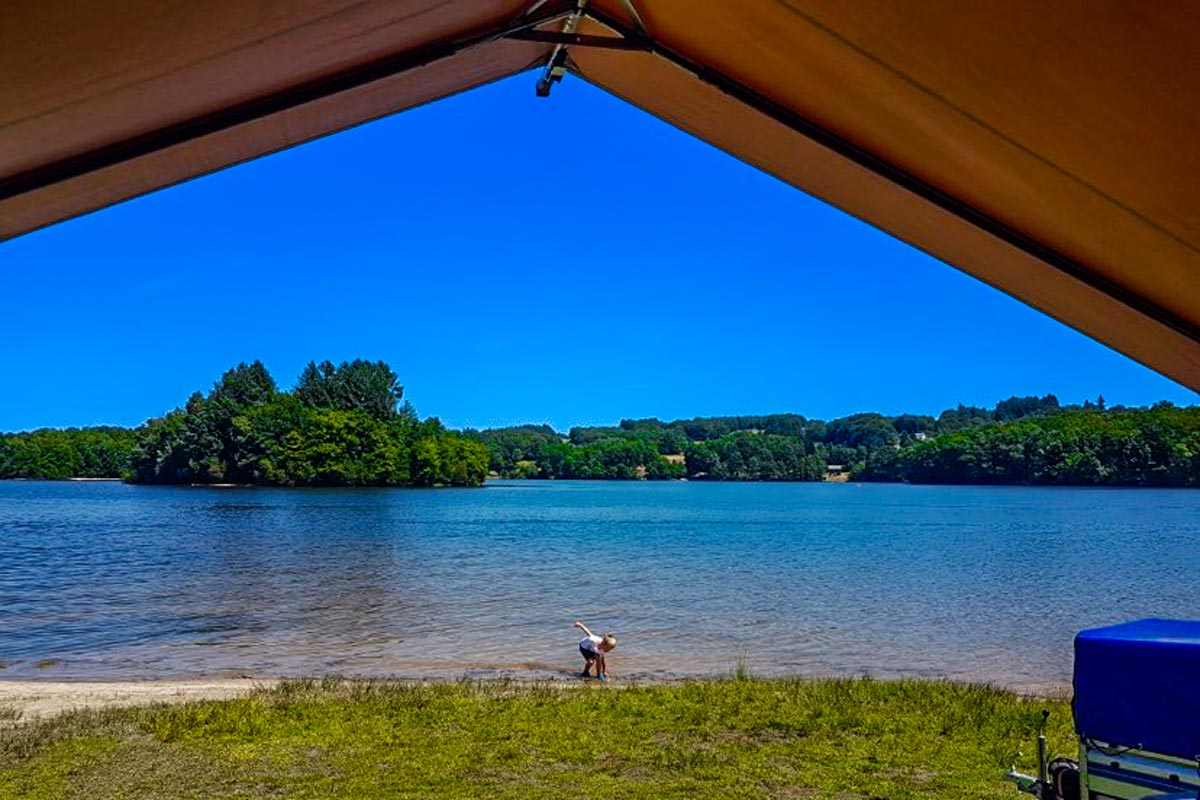 Lakeside in Neuvic
On the edge of the Campsite port of Neuvic, come and recharge your batteries and enjoy the lake. 
The tranquillity and serenity of this natural area in Corrèze will make your holiday relaxing.
A timeless place where you can relax or read.
As a couple, with family or friends, this étang Corrézien will offer you a perfect place for an exotic holiday.  
A privileged place for a special moment.
The lake beach in the campsite
The beach of the campsite is ideally located in a small creek In July and August, you can swim in clear water (blue flag) where the water temperature often varies between 23 and 27 degrees.
Thanks to a direct access to the lake, you can enjoy the gently sloping sandy beach and have a good time with your family.
Children can swim and enjoy the inflatable games.
Direct access to the beach
A few steps away from your location or your location, you can enjoy the sandy beach as well as deckchairs shaded by fixed umbrellas type paillottes.
You will enjoy bathing in water that meets the criteria "blue flag"  where it is common in July and August for the temperature to exceed 25 degrees. A marked out bathing area with a gentle slope, suitable for small children, will allow you to enjoy the pleasures of swimming in complete safety peace of mind.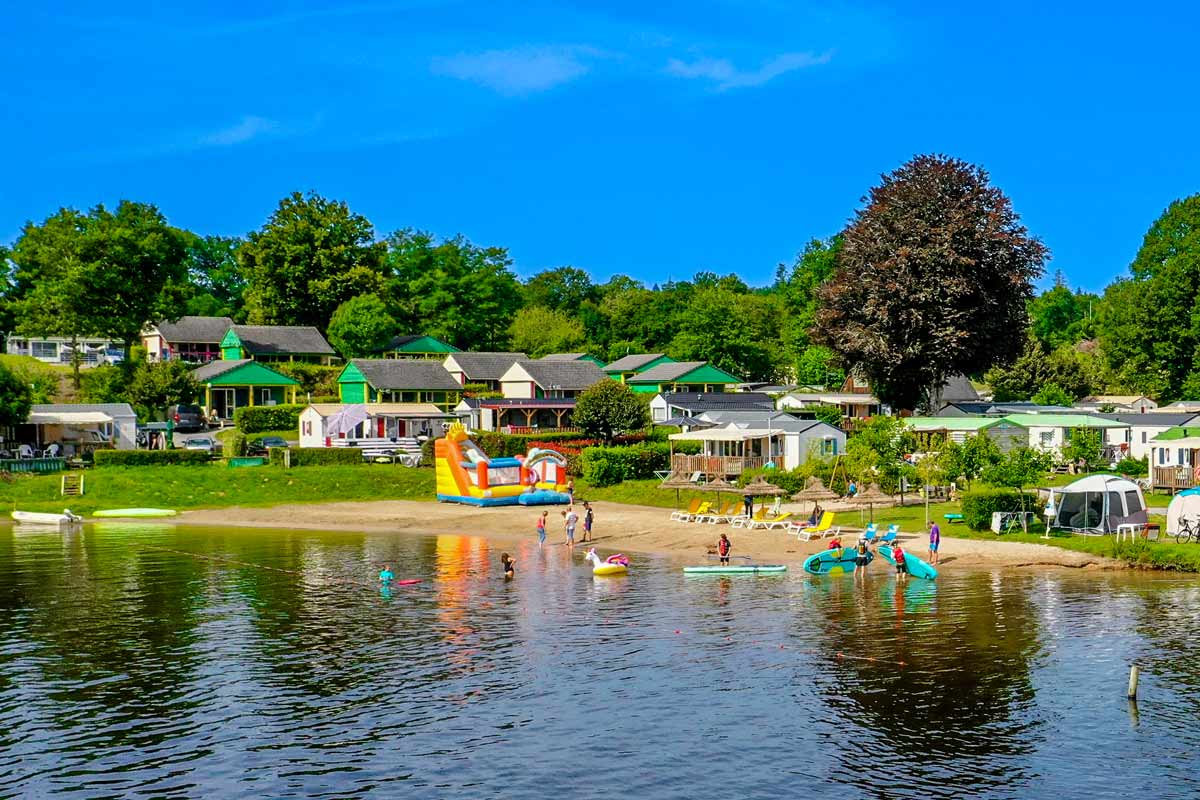 Fishing at the campsite
Would you like to try the fishing but never take the time to do it? You are in the right place !
Au Campsite of Port of Neuvic, fishing is more than an activity, it is a religion !
Take advantage of the proximity of our campsite to the lake of Neuvic to discover, who knows, a new passion.
Our labelled campsite "Fishing accommodation" gives you the possibility to buy your fishing card directly on the spot.
So don't wait any longer! Come and spend a fishing holiday on the lake.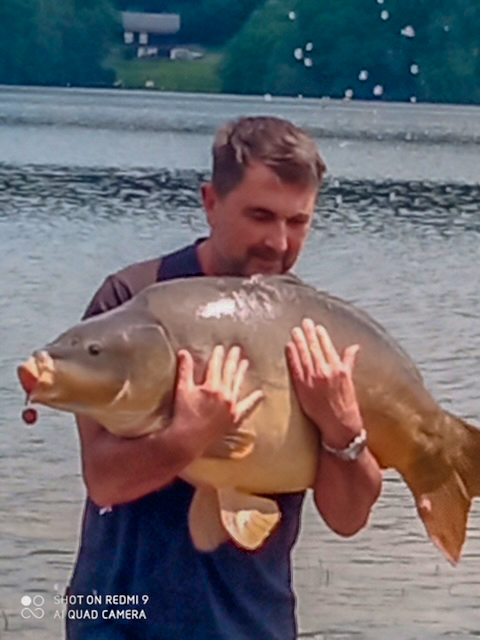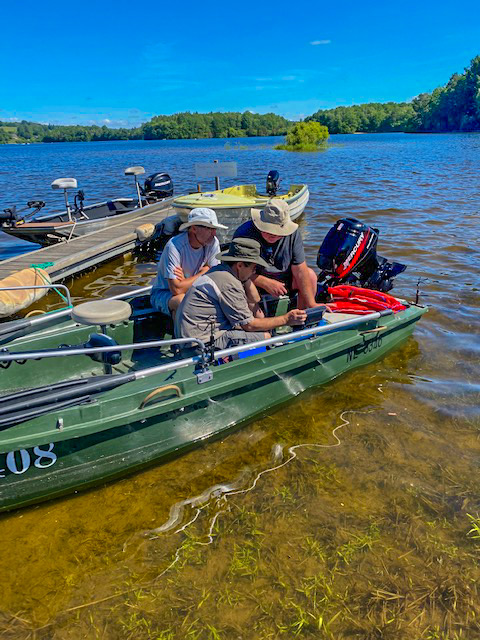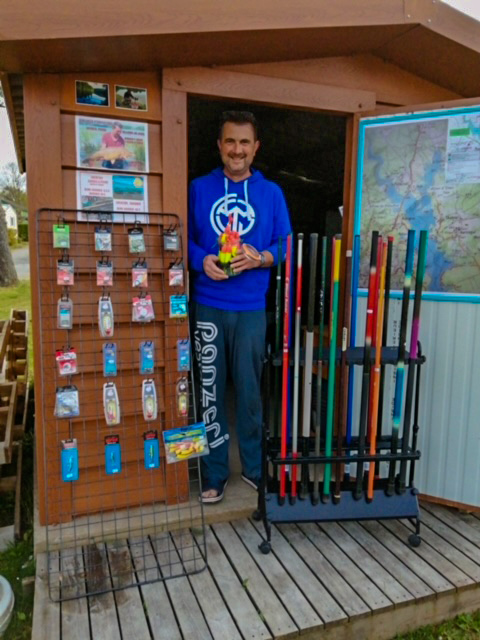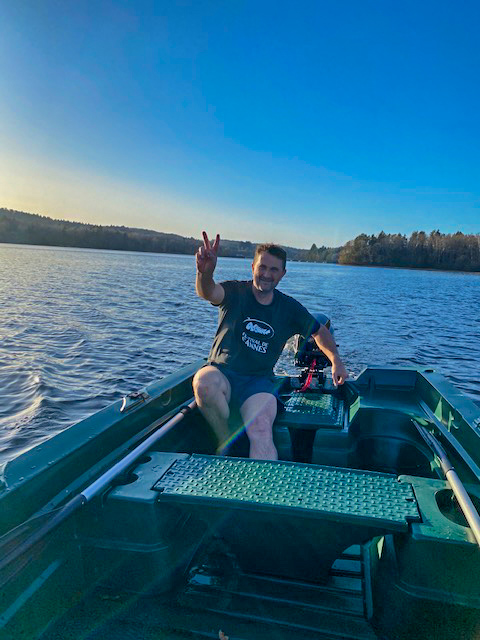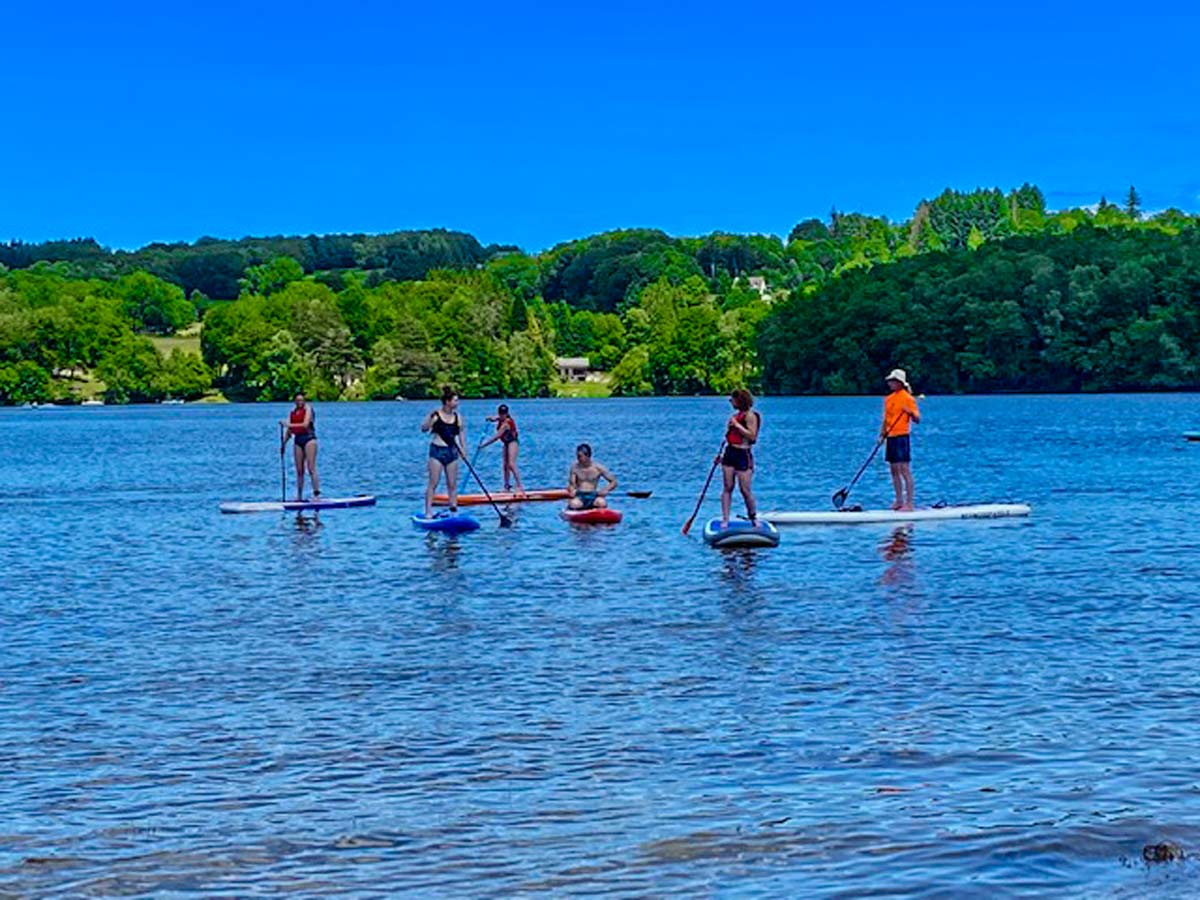 Water activities on the lake
From 1 km from the campsite, the friends on board offer on the water: water-skiing, Wake board, towed vehicles, flyboard, rental of saddle or hand jet.
Across the lake, sailing club : catamaran, optimist, dinghy, windsurfing, initiation, teaching and courses. 
From 10 km from the campsite, the kayak smile on the banks of the Dordogne offers canoeing and kayaking trips in the heart of the Correze countryside. 
Please note: We hire out motorised boats without a licence to allow you to walk around the lake and fish.
Active nature
From 1 km of the campsite, the SPORT NATURE OF HIGH CORRÈZE resort offers various water activities and terrestrial.
On the other hand, still close to the campsite, at 2 km a equestrian centre and at 1 km a 9-hole golf course as well as a sailing school. Not forgetting canoe trips on the Dordogne at Roche Le Peyroux (smile kayak).
The activities of the campsite